Technology has never been more integral to business growth than in this digital era. Gone are the days when IT was considered a cost centre. In this era of Digital transformation, organizations need to change, innovate and reinvent rather than simply enhance and support the traditional methods. For any organization to survive and excel, it needs to have a concrete Digital strategy that meets or exceeds the expectations of customers, partners and employees alike. Organizations across various verticals are rethinking the way they deliver services and products to their customers and Digital transformation is at the core of this innovation. However, there is no 'One size fits all' approach to Digital transformation. Every business has its own nuances and challenges that need unique solutions. Intellivate's approach to Digital transformation helps organizations identify the inception and direction of the Digital journey in line with organization's business needs. Our consultants with their extensive experience of driving Digital transformation for customers across the globe bring in unparalleled thought leadership and consulting expertise to our customers thereby ensuring that the strategy is well thought through and objective driven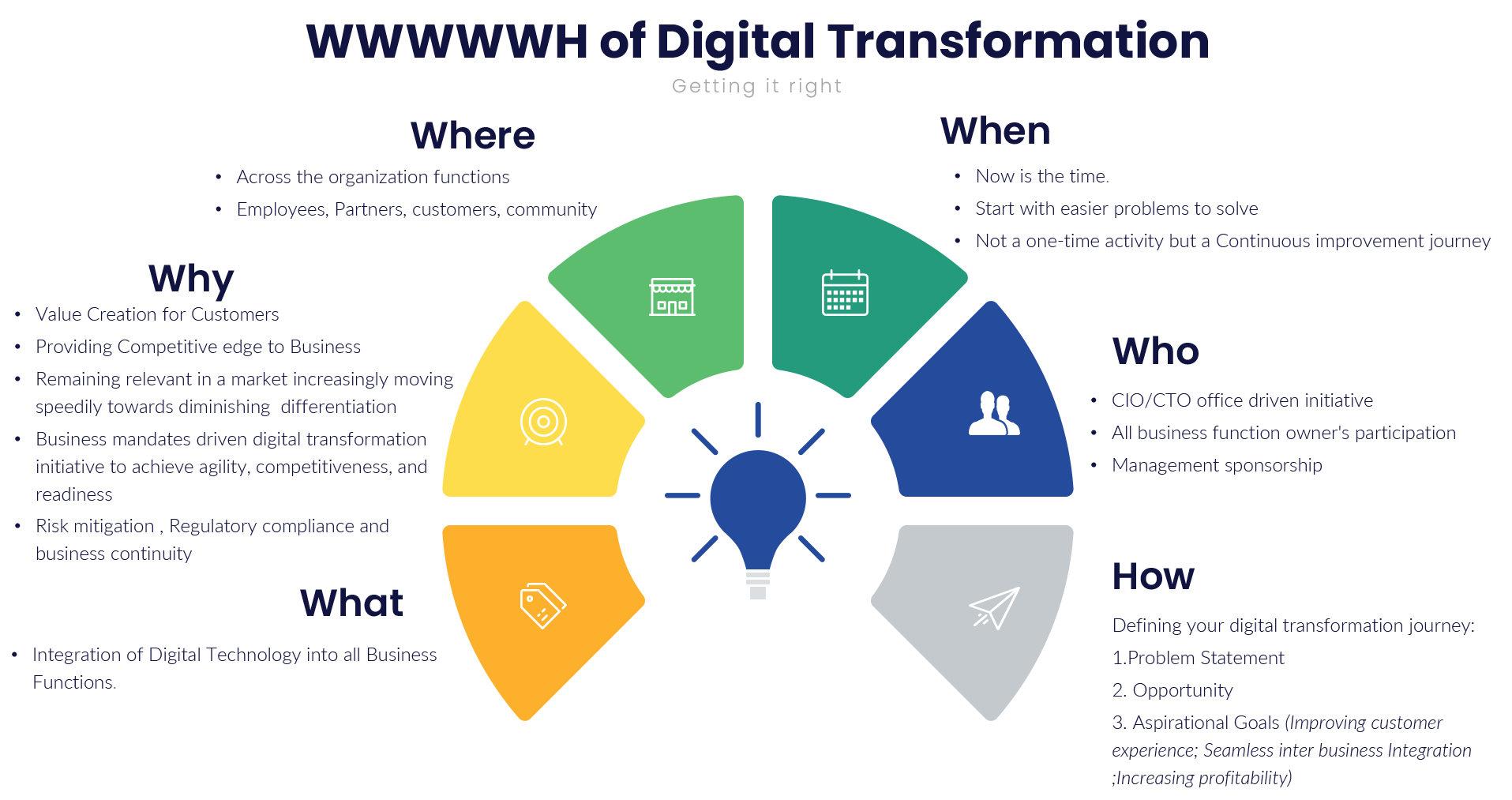 The term Digital Transformation can often seem like a 'Blind man's elephant' with each service/ product provider viewing this journey bottom up with an extremely mipoic vision. Intellivate's Digital transformation framework powered by ServiceNow covers the whole 9 yards of Digital transformation to ensure all the key focus areas are identified and addressed in the approach.

Key tenets of the framework include:
Application Portfolio Rationalization
Increased Operational efficiency
Enhanced Customer Experience
Service Integration
Visibility & Transparency
Reduced IT Opex
Digital Aligned Infrastructure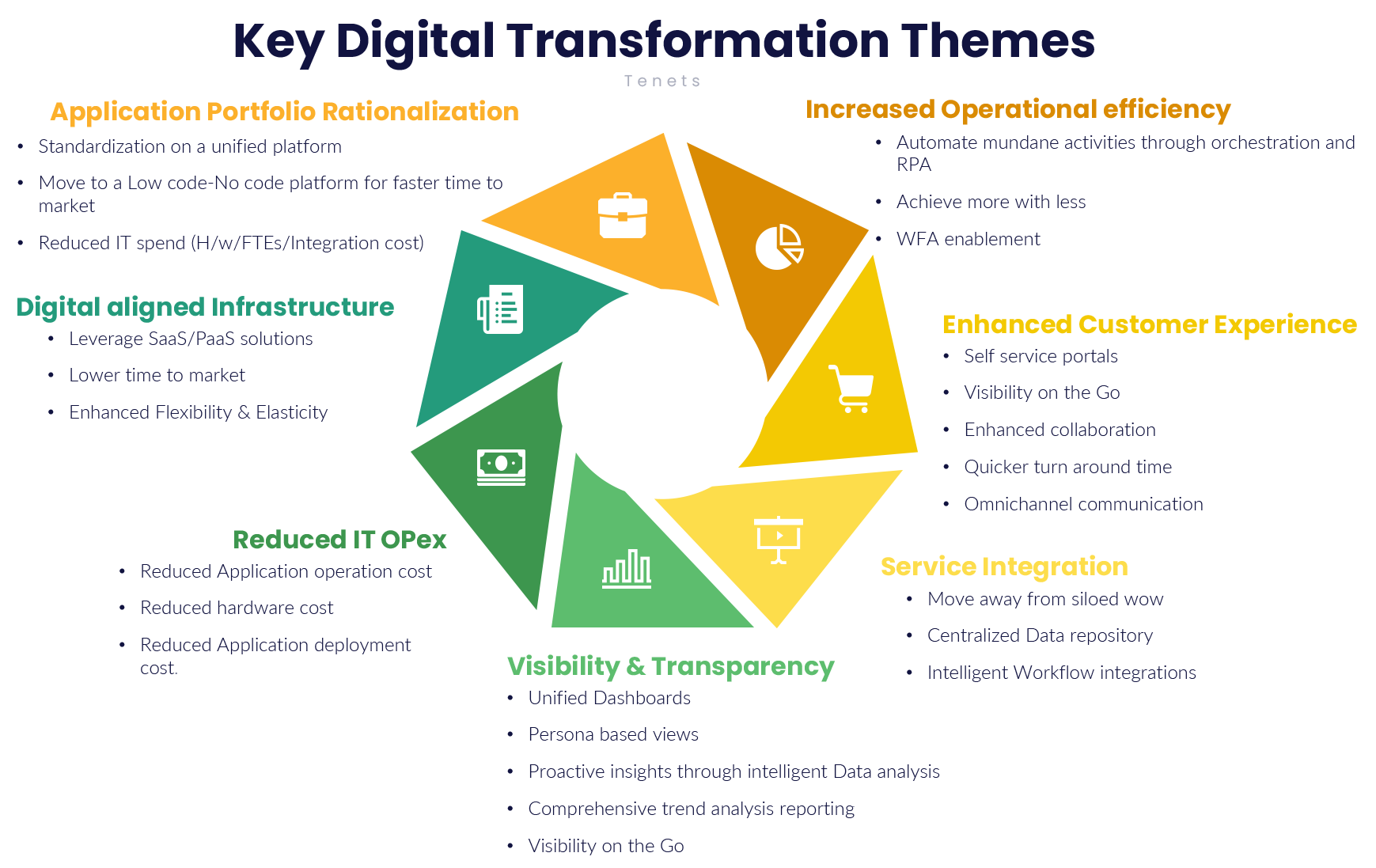 Intellivate with its extensive experience has helped organizations across the globe transform the way the business interacts with external as well as external stakeholders. With its extensive experience of driving Digital transformation strategies across industry verticals, Intellivate has helped organizations set up a centralized Digital command centre and drive a unified Digital strategy across Sales, Marketing, Finance, HR, Admin, Operations and IT functions. With pre-built solution accelerators that can be aligned to your organization's requirements, Intellivate helps catalysing the Digital transformation at a lightning speed.
Click here for list of readily available solution accelerators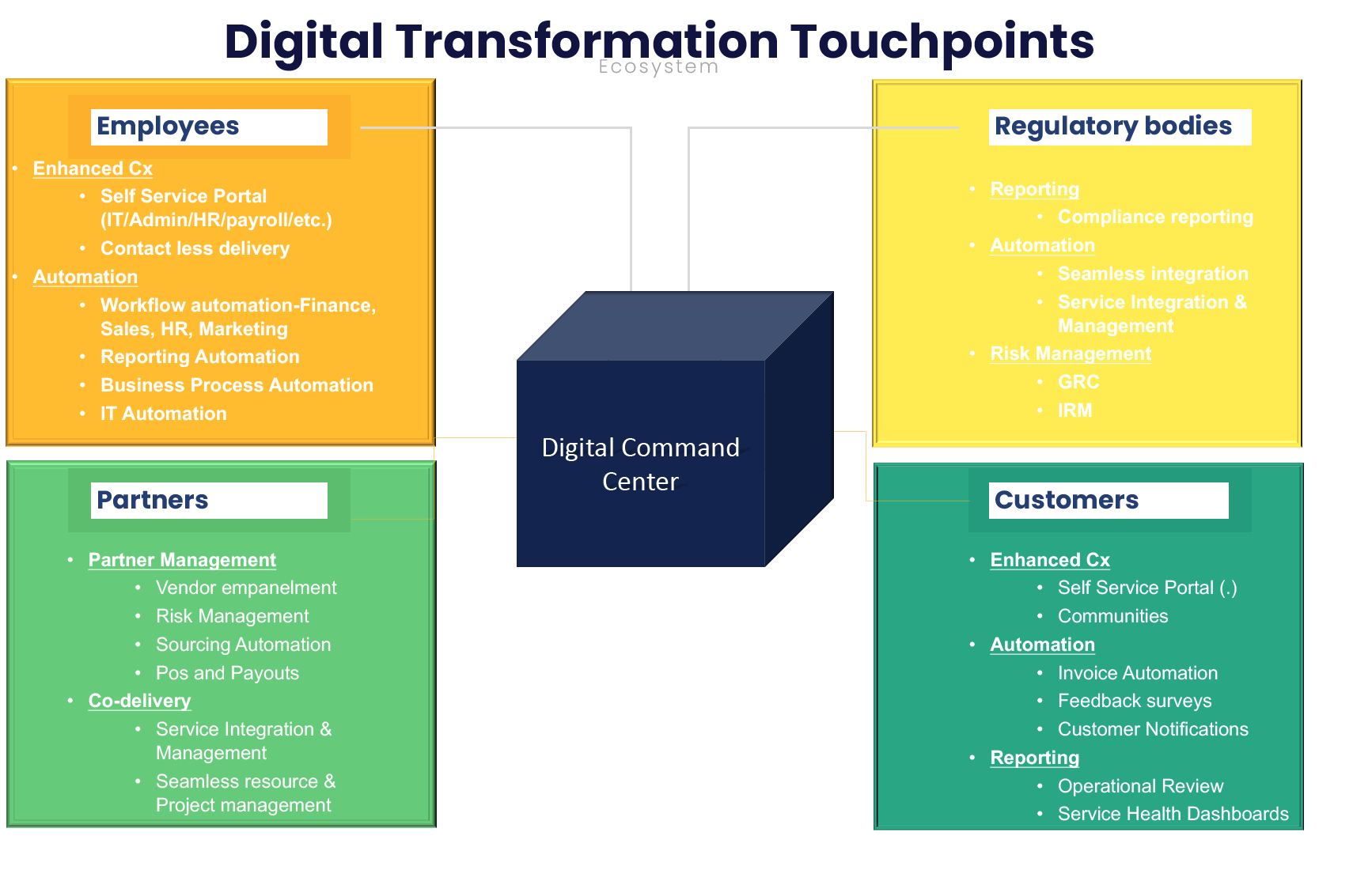 Digital Transformation is not a One-time project. It is a continuous journey towards evolution of business model in lien with technology advancements and market needs. Intellivate walks this journey with its customers helping them evolve the strategy and deploy new solutions and optimize existing ones with its Digitalization as a Service offering. Our proven methodology continuously monitors the Digital transformation journey and identifies the future course of action and course calibration.