The current customer expectation from the organisation is of faster turnaround time with less effort and minimal errors. To keep up with the market trends and requirements it is of much need for the organisations to introduce IT Automation in their environment. Automation when done with a correct framework result in reduced time, effort and cost whilst reducing manual errors and giving organisations time to focus on the other objectives
Intellivate Technologies has completed 200+ engagements across the globe and helped organisations streamline and automate their IT processes by leveraging the inhouse framework developed on ServiceNow and SummitAI.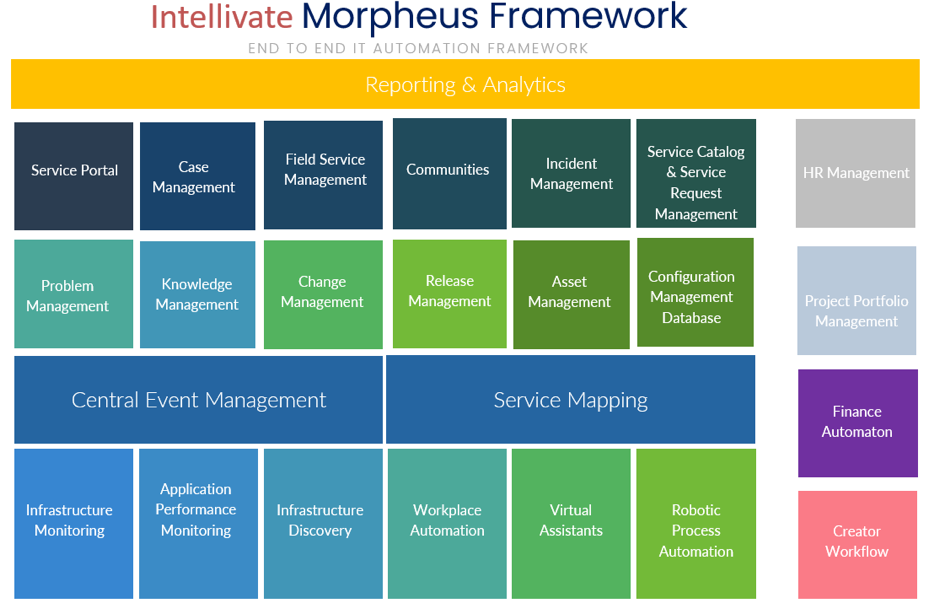 IT Automation Deployment Tenets
We bring in years of domain experience in form of pre-loaded accelerator, best practice aligned thought leadership, strong analytics and approach aligned to futuristic technology trends which are more than OOB functionalities that result in reduction of deployment time by 70%, increased operational efficiency and enhanced customer experience.
Intellivate's IT Automation framework consists of Gold Image with 100+ pre deployed Service Requests, robust control points for Incident and Change when coupled with strong analytics on data provides enhanced visibility and control.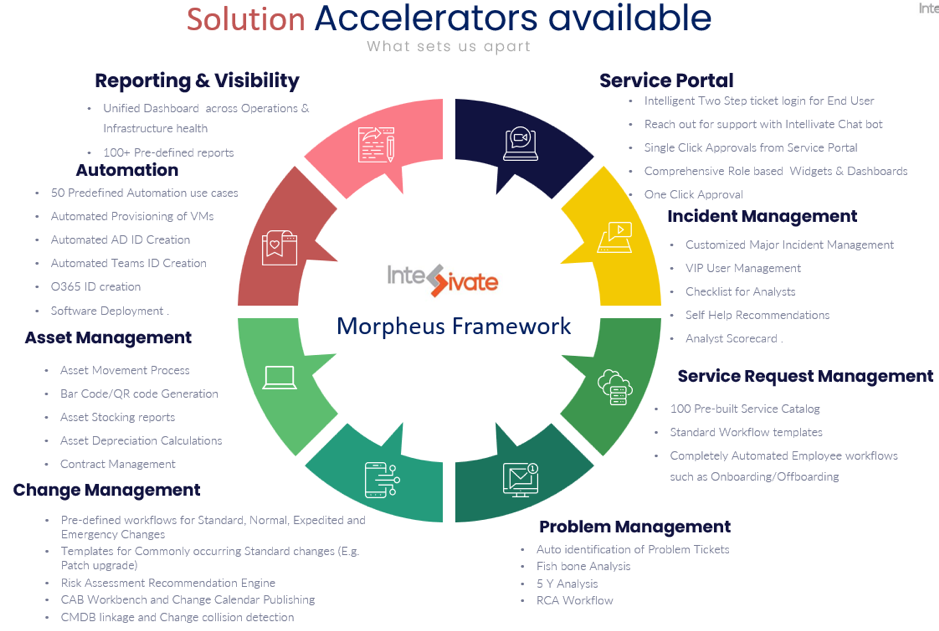 Solution Accelerators
Our best practice based framework incorporates multiple solution accelerators for enhanced customer experience, faster turnaround time, reporting and focused thought leadership.
These accelerators help make end user experience better with Intelligent two step ticket login, Intellivate chat bot support, automated predefined use cases like employee onboarding/offboarding. It also helps to make sure that proper process is followed by the support teams using accelerator features like Change calendar publishing for CAB, Risk Assessment recommendation engine, Checklist and analyst scorecards.